Welcome back party peeps! Second week of our New Year New Room challenge and time is truly ticking away. If I'm being totally honest, I was stuck in a big way with the direction of this space. I really had no concreate plan for the entryway outside of wanting new lighting and needing to get the walls painted. That my good people was IT!
I knew I wanted lots of texture and interesting, unique features for the space but how I was going to get there was a totally different beast.
I really focused on it over this past weekend and came up with this design inspiration board. I say inspiration because it may or may not all look identical to the what I have below, but this is a pretty good idea of the vibe I'm looking to achieve with the space.
As soon as I saw that ivory and black wallpaper, it all just took flight from there! That seems to be the norm for me – I'm clueless or stuck creatively until I'm not and then it's an overflow of ideas lol!
Please say I'm not alone in that!
So as promised, this is the plan and I really do love all the pieces shown here so my hope is that it will all come together as I see it and we will have a beautiful, vibrant entryway by month end!
I have my work cut out for me that's for sure. While we're on the subject, lets go check out what the other ladies have been up to in their spaces – I'm excited to see what's happened in the past 7 days!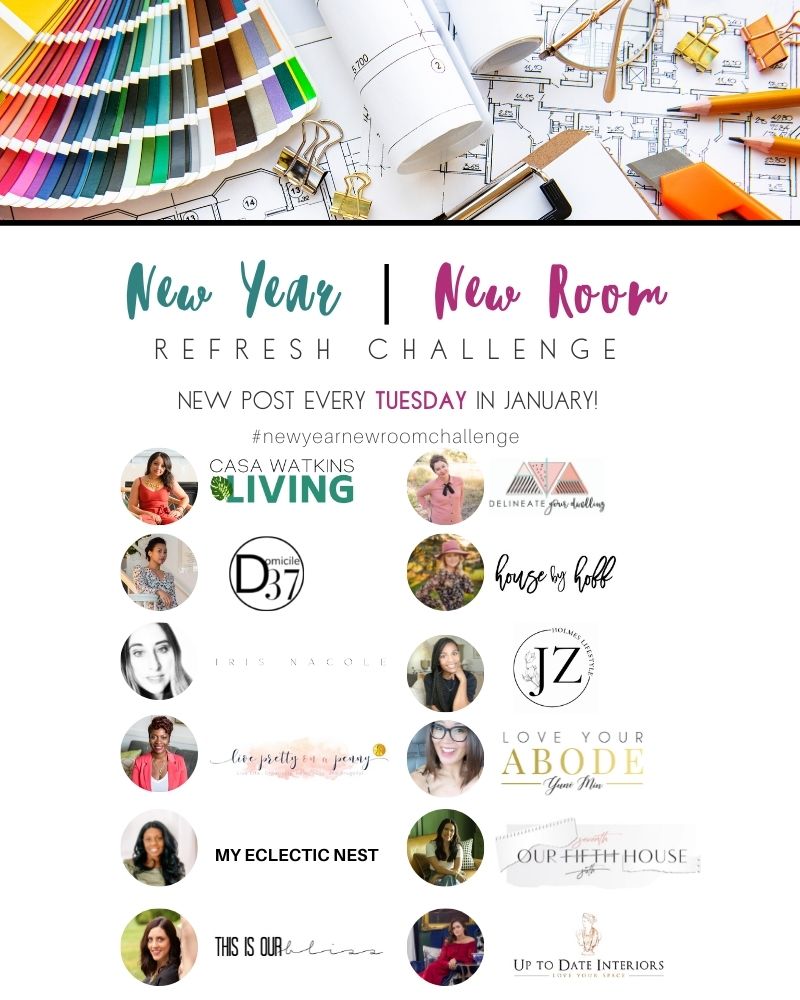 Casa Watkins Living // Delineate Your Dwelling // Domicile 37 // House by Hoff // Iris Nacole // JZ Holmes // Live Pretty On A Penny // Love Your Abode // My Eclectic Nest // Our Fifth House // This Is Our Bliss // Up To Date Interiors
Until then
Hugs and love