Wow 😮 it has been almost an entire year since I actually sat and wrote a blog post. I'm probably in the minority here, but still genuinely love reading blogs so I'm excited that for the next four weeks I'll have something to talk and write about 🙌🏾
I'm thrilled to join 16 amazing creators as we refresh a space or room in our homes for the New Year New Room Challenge- 2023 version! Big thank you to Stephanie @casawatkinsliving for bringing us all together for this fun month of room updates!
Some of you may recall that I worked on one of the bedrooms in our home and created a space for both work and overnight guest.
At the time I refused to deem it the "guest room " because it's my oldest sons bedroom- however I think it's time for mama bear to let go and accept that the man child is not returning to his bedroom 😭
What has become crystal clear to me is that it's a complete waste of space to use this room solely as a guest room when it could be so much more! So for the next few weeks join me as I repurpose this space and create what I hope will be a multi purpose room that my family AND guest can all enjoy.
Now enough about me and my room situation- go check out what the other ladies are working on! You won't want to miss these rooms – I guarantee that!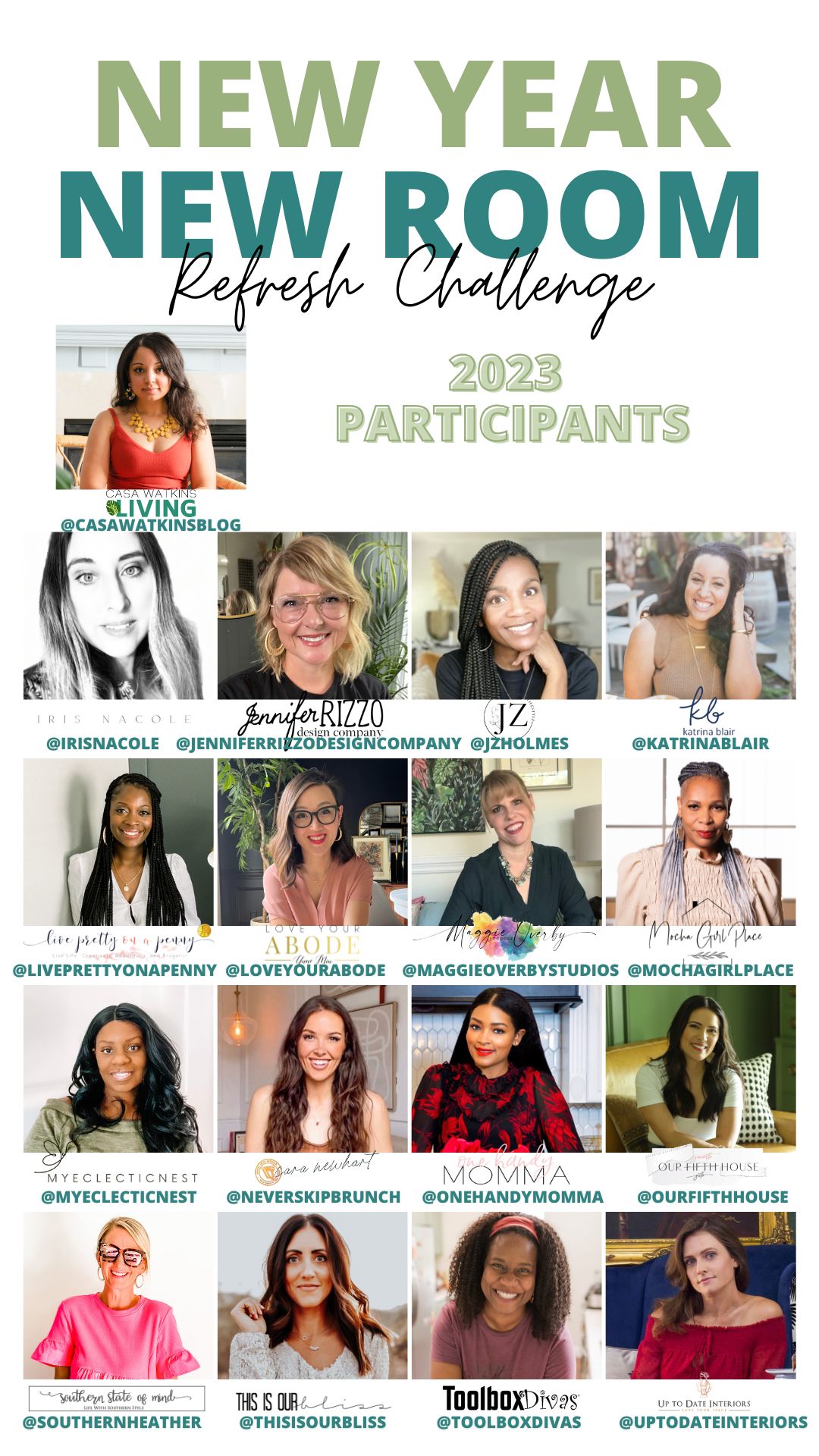 Casa Watkins Living // Iris Nacole // Jennifer Rizzo // JZ Holmes // Katrina Blair // Live Pretty On A Penny // Love Your Abode // Maggie Overby Studios // Mocha Girl Place // My Eclectic Nest // Never Skip Brunch // One Handy Momma // Our Fifth House // Southern State of Mind // This Is Our Bliss // Tool Box Divas // Up To Date Interiors