Well we made it to week two of the New Year New Room Challenge hosted by my amazing buddy Stephanie- CasaWatkinsLiving. She along with 16 other creators (myself included) are working on refreshing a room or space in our homes during the month of January and each Tuesday we'll be here to share our progress with you all!
Last week I explained that I wanted to make better use of what's been used as our home office & guest room….. here is what I have in mind….
So let me explain myself here for you all
– remove two twin beds and replace with loveseat sleepers for family lounging as well as overnight guest
– create a "library " using long low bookshelves
– warm /moody paint for walls and shelves
– install ceiling tiles for sculptural interest
– new window treatments
– new lighting and accessories throughout
I'm being super ambitious I'm sure but if I can get a running start on most of these updates then I'll be thrilled to say the least! Also keep in mind that this room will also continue to be used as my home office 😳
I also have plans to create some sort of movie/music area as well. I know it's A LOT but…. I'm confident that I can make all of this work together in the room!
So with that being said, I'm going to stop writing now and start getting to work lol!!
Make sure you click below to see all of the rooms that are being worked on this week. I'll meet you there
Hugs and love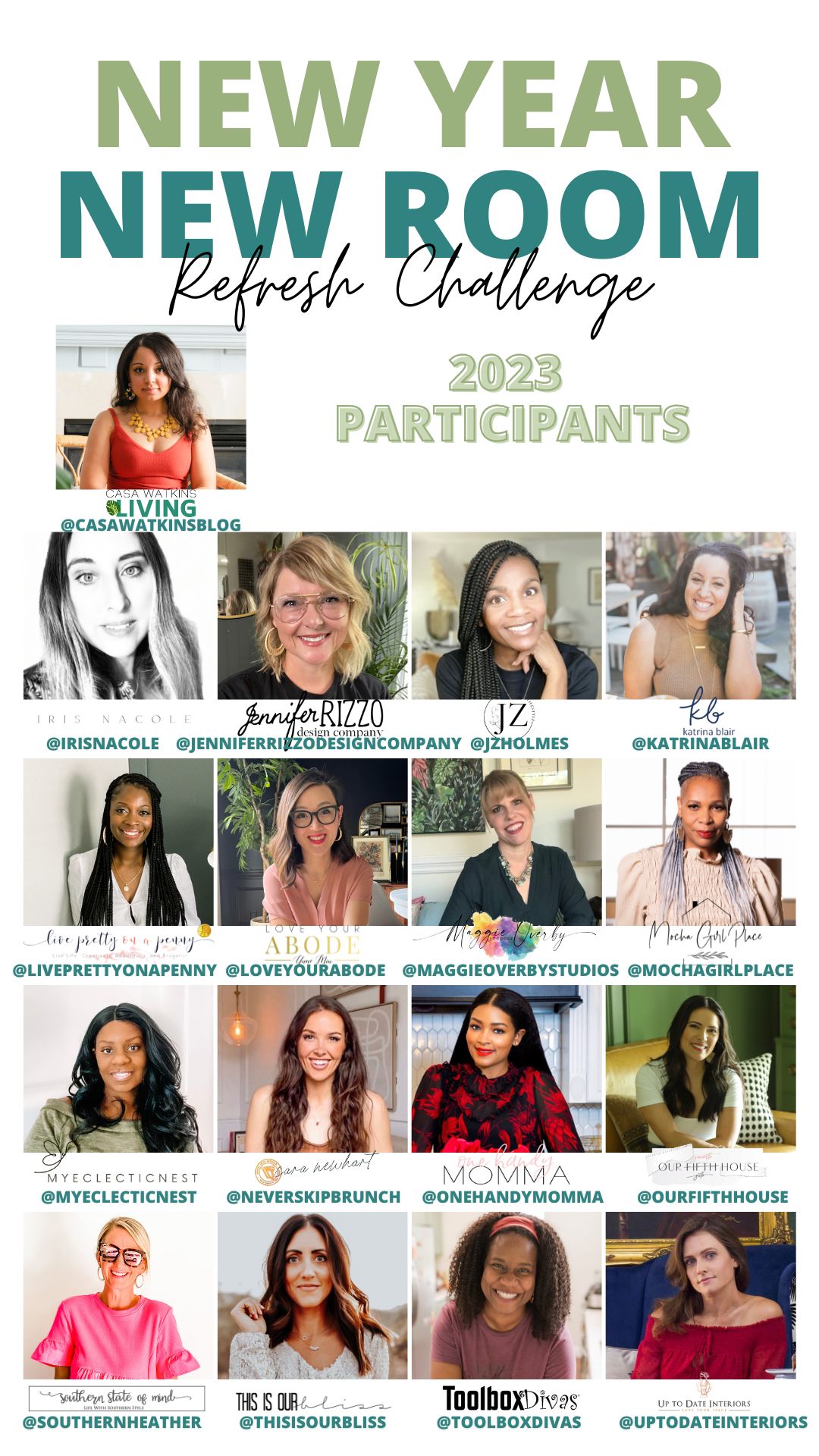 Casa Watkins Living // Iris Nacole // Jennifer Rizzo // JZ Holmes // Katrina Blair // Live Pretty On A Penny // Love Your Abode // Maggie Overby Studios // Mocha Girl Place // My Eclectic Nest // Never Skip Brunch // One Handy Momma // Our Fifth House // Southern State of Mind // This Is Our Bliss // Tool Box Divas // Up To Date Interiors