Welcome back for our third week of the New Year New Room Challenge! The lovely Stephanie of casawatkinsliving along with myself and several other creatives are working on refreshing a room or space in our homes during the month of January.
This week and last were super productive and I could not be happier. That being said, my post will be short and sweet because I'm still waiting on a lot of the pieces for the Guest Room Remix to arrive.
Anyone who's familiar with my design work, definitely knows how much I loathe painting lol!! I'm SUCH a sloppy painter and I get on my own nerves 😟
I fell hard for the paint color in this inspiration pic below and I've been determined to use it somewhere in our home
This room refresh was the perfect opportunity! So let's take a looksie …
Valspar– Savannah Red is the color I used and it's soooo good! It's such a sultry color and it's an entire vibe! Lol!!! Of course there's some touching up to do, but the room looks pretty good 👍🏾
Due to the fact that I am a woman of a certain age – this solo paint party has given my poor body the business 😂 but I'm not going to let that slow me down!! Next week if all goes as planned I'll have some serious progress pics for you. I'm excited! Are you excited?!! Good – see you all next Tuesday. Until then be sure to check on the progress from my fellow participants below💛.
Hug and love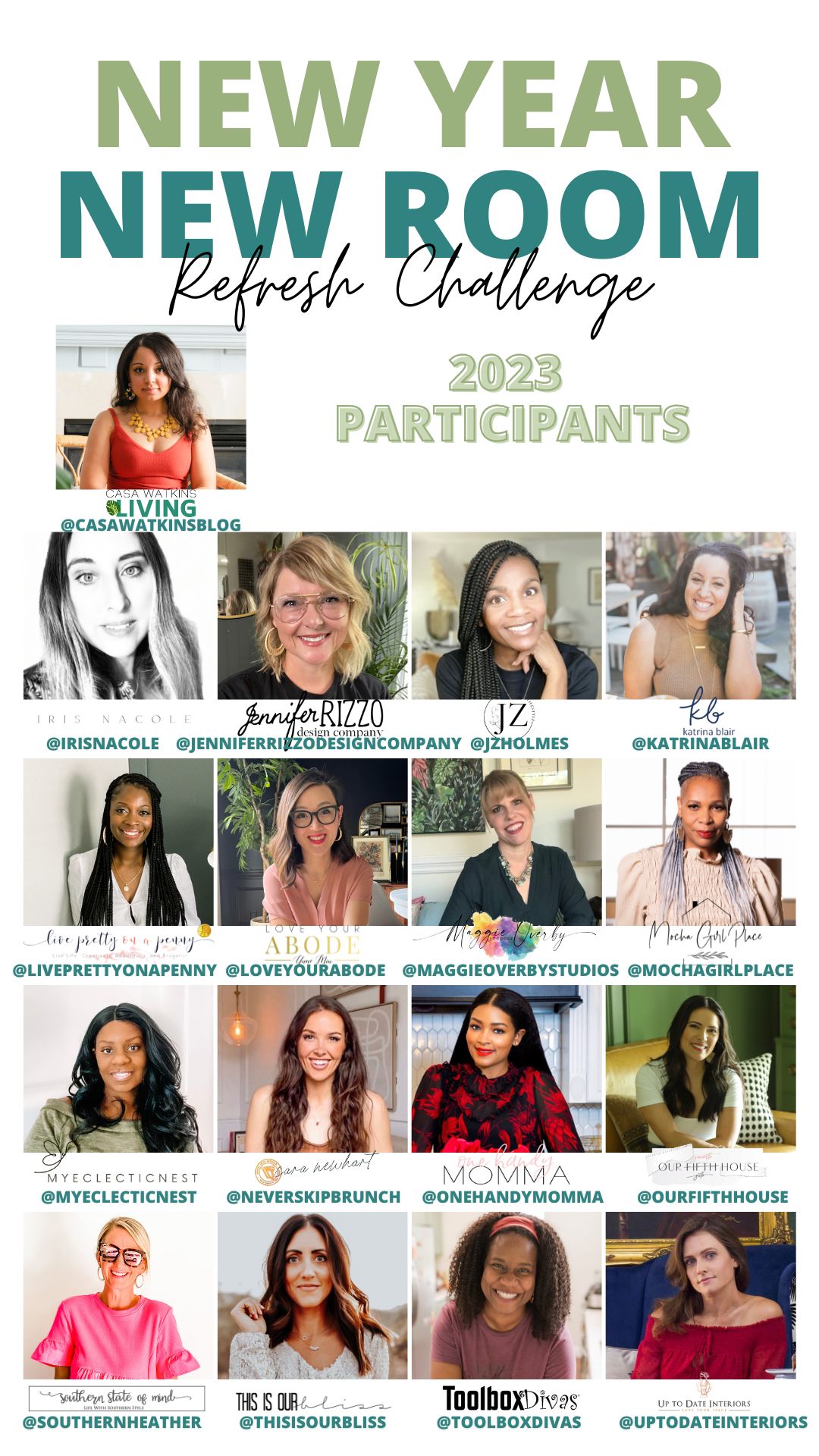 Casa Watkins Living // Iris Nacole // Jennifer Rizzo // JZ Holmes // Katrina Blair // Live Pretty On A Penny // Love Your Abode // Maggie Overby Studios // Mocha Girl Place // My Eclectic Nest // Never Skip Brunch // One Handy Momma // Our Fifth House // Southern State of Mind // This Is Our Bliss // Tool Box Divas // Up To Date Interiors